NEW TITLE HERE
PosiSoft.net is DeFelsko Corporation's web-based software, providing secure cloud-based storage of your measurement data, including gauge readings, photos taken at the job site, and to produce professional, custom reports for all their PosiTector gauges and the PosiTest AT-A Automatic Adhesion Tester.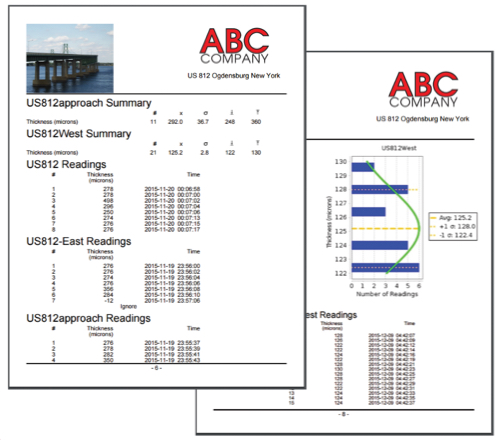 Accessible from any web-connected device, PosiSoft.net generates custom PDF reports in a variety of possible lay-outs, with cover pages, images, and user-selectable font style and size. Readings, images, charts, and time-stamps can be incorporated into reports as required, and multi-batch reports can be built from one or more probes or instrument types.
Synchronize measurement data when connected to computer via USB, or wirelessly by WIFI (Advanced models only). Data is stored securely in "the cloud" and can be shared with authorized users anywhere in the world.
PosiSoft.net JOBS feature consolidates batches into groups to keep measurement data organized and to quickly create multi-batch reports.
PosiSoft.net Phone Capture              Add Job Notes & Images                    Report Detail Options
Customers with an existing PosiSoft.net account will have the option to log in to either the legacy version or the newly redeveloped version. Previously created templates will remain available on the legacy version. ** Data from future DeFelsko product models will only be accessible on the new version of PosiSoft.net.
Best of all, PosiSoft.net is FREE to use!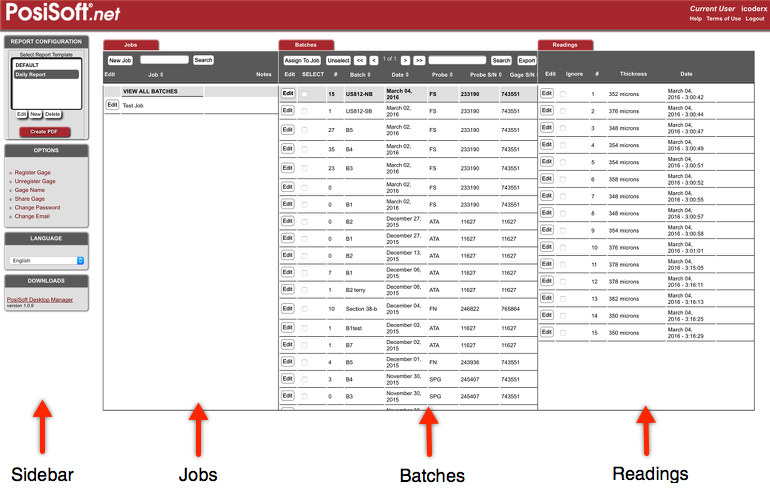 Features of DeFelsko's web-based PosiSoft.net App:
Compatible with all PosiTector Standard, Advanced, and SmartLink and PosiTest AT-A
Secure cloud storage of measurement data and sharing with authorized users
Generate custom professional PDF reports
Include inspection information: readings, on-site pictures, screen captures, and notes
Create and save multiple custom layouts
Insert cover pages, add logos & images, select font style and size
Select to include charts, histograms, readings, time stamps, and more
JOBS feature consolidates batches into groups to keep measurement data organized
Compile multi-batch reports from one or more probes or instrument types
Save readings as comma separated value (.CSV) files which can easily be imported into spreadsheets (such as Excel) and other supporting applications
Synchronize measurement data including readings, notes, and pictures with PosiSoft Desktop and PosiTector App
Synchronize measurement date from your instrument when connected to computer by USB or WIFI (Advanced gauges only)
Share data with approved users
Access data from any web-connected device
Simple, intuitive user interface
Multi-language support: English, Spanish, German, French, Chinese, and Korean
Detailed Help File available to see how PosiSoft.net works – please click the link to read how to use the new PosiSoft.net web-based app.
PosiSoft.net has similar interface and reporting capabilities with PosiSoft Desktop. PosiSoft Desktop is installed on your computer and stores data on your hard-drive; no internet connection is required. PosiSoft.net is a cloud-based application; internet connection is required to store readings to the cloud, view readings, and generate reports. Readings and reports can be viewed on any internet-connected device, and are continuously backed up across multiple cloud data-centres.